According to the Miami Herald, defender Jordi Alba has reached an agreement to join Inter Miami club to play alongside two former teammates Messi and Busquets. This trio will debut on July 16 and play their first match on July 21.
Jordi Alba signed a contract with Inter Miami with a salary of only $ 1.6 million, compared to receiving up to $ 24 million when playing for Barcelona. The addition of Alba, Messi and Busquets caused Inter Miami to part ways with fewer players to make room for them.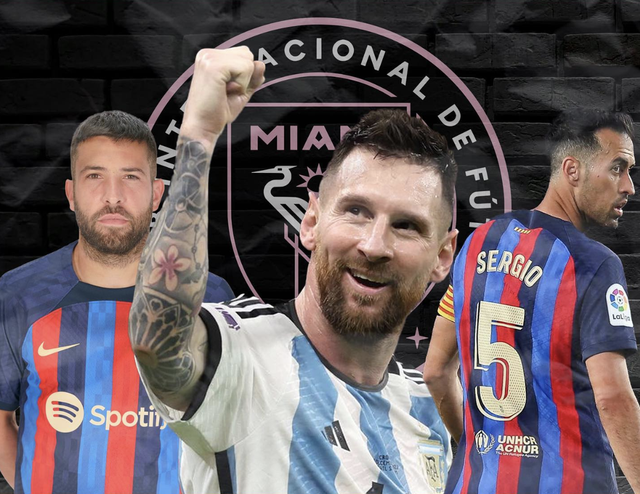 Alba (left) with Messi (centre) and Busquets reunite at Inter Miami
BRAND
The first Inter Miami player to leave was midfielder Rodolfo Pizarro in order to make room for Messi to play as a designated player, meaning one of three players the MLS allows clubs to recruit. salary higher than the common level of the league to increase competition. Busquets will take over the other designated player position, while Inter Miami can make enough room within the existing salary cap to integrate Alba's new signing.
In addition to the trio of Alba, Messi and Busquets, Inter Miami can recruit another veteran Barcelona star, midfielder Andres Iniesta, who just parted ways with Vissel Kobe (Japan).
According to the Miami Herald , it is still unclear how much more space Inter Miami can create in its squad to recruit Iniesta, after having Alba, Messi and Busquets.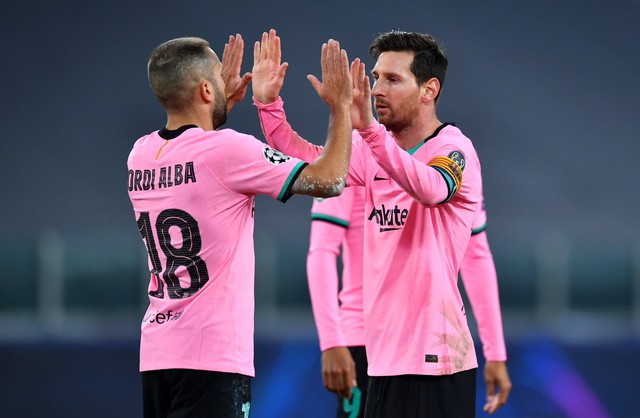 Alba (left) is the most recent captain of Barcelona, ​​he played with Messi from 2012 until the superstar left the team in the summer of 2021.
AFP
Inter Miami Club   has scheduled the launch of the trio of Alba,  Messi  and Busquets on July 16. They will play together for the first time in a new shirt on July 21 in the Inter Miami match against Cruz Azul Club in the League Cup.