Messi's masterpiece on launch day (Clip: Inter Miami)
Before this match, Lionel Messi and Sergio Busquets trained with Inter Miami on July 19. With a short training period, coach Martino did not risk using both former Barcelona players in the starting lineup. This makes Inter Miami difficult before the Mexican team – Cruz Azul.
In this match, Inter Miami was the team that took the lead in the 44th minute. In the second half, Cruz Azul had nothing to lose and soon pushed up the offensive line and had a goal to pay off for all efforts in the 65th minute to equalize the score at 1-1.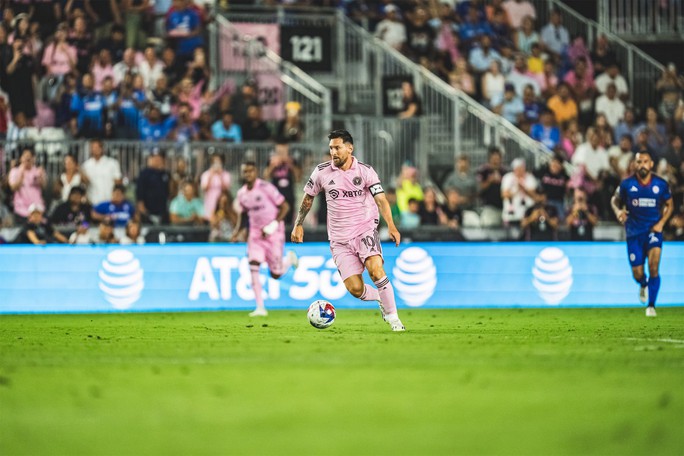 Messi only played from the 51st minute of the match
In this second half, coach Martino decided to throw Messi and Busquets into the field after 51 minutes. In the first match, Messi and Busquets had a bit of a difficult time getting into the game. Witnessing the new team was equalized, but it was not until the last minute of injury time that Messi could speak.
Messi was the one who brought the free kick, the Argentine superstar was also the one who took the free kick to make the entire DRV PNK stadium explode to win 2-1 for Inter Miami.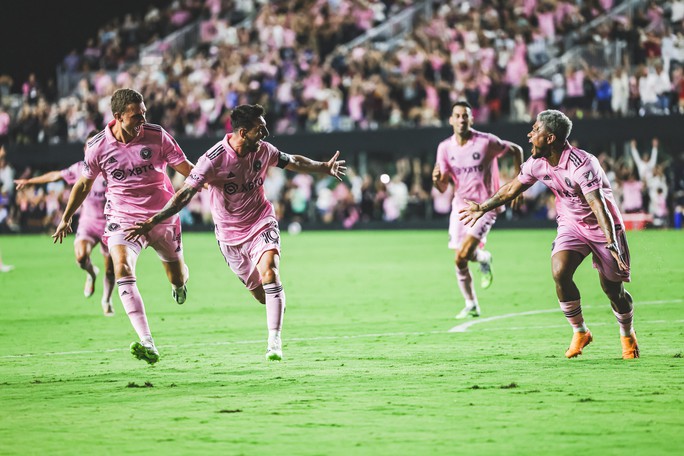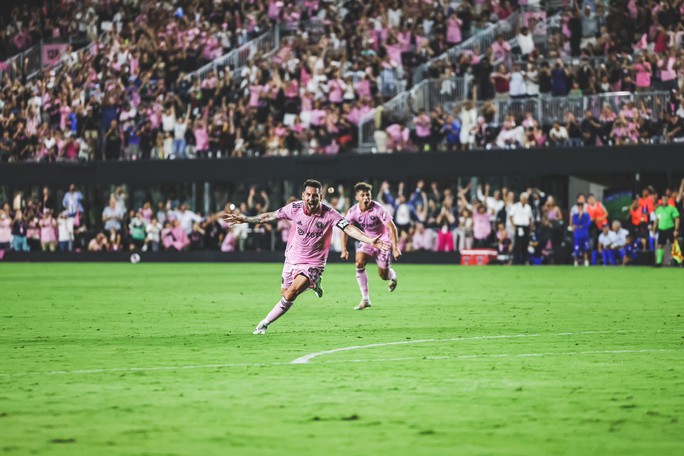 Messi brought victory for the new team and made the atmosphere on the stadium explode
With this victory, Inter Miami ended a series of 6 matches without a win. In addition, the Miami coach will have new attack options from fixed situations with the appearance of Messi, a free kick expert.
Not only that, the team that owns the DRV PNK stadium will gain a large number of fans including superstars and celebrities who follow and love Messi.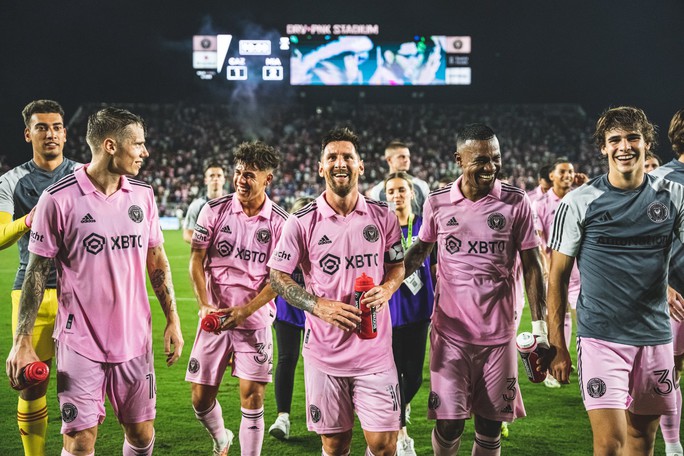 Messi brings interest, attraction from celebrities to casual fans to Inter Miami
In this match, NBA legend LeBron James was present at the field to take a selfie with David Beckham. Serena Williams and TV star Kim Kardashian were in the front row using their phones to record a clip of Messi as he put on socks on the pitch.
With Inter Miami, they will have their next match in the Leagues Cup on July 26 against Alanta United.