Lionel Messi's son Thiago Messi has officially joined the Inter Miami youth academy when he wants to follow in his great father's footsteps.
Thiago Messi will follow in the footsteps of football's great father Lionel Messi by joining the Inter Miami U-12 squad to play in the Florida Academy League. Inter Miami has welcomed Lionel Messi's eldest son into the youth team. Thiago Messi, 10, is the latest addition to the Inter Miami U-12 squad. The 10-year-old young man desperately wants to follow in his father's legendary footsteps and make his own career in the king's sport.
Lionel Messi broke MLS rules minutes after scoring for Inter Miami on his league debut.
Although Thiago Messi has a long way to go, the boy's journey will continue as part of Inter Miami's youth team training, while Thiago's father continues to make a huge impact on the team. one.
Inter Miami's website has officially announced the inclusion of Thiago Messi in the U-12 squad. Meanwhile, Lionel Messi joined Inter Miami in a monumental event held in prime time via Apple TV channel called "Bienvenido, Messi".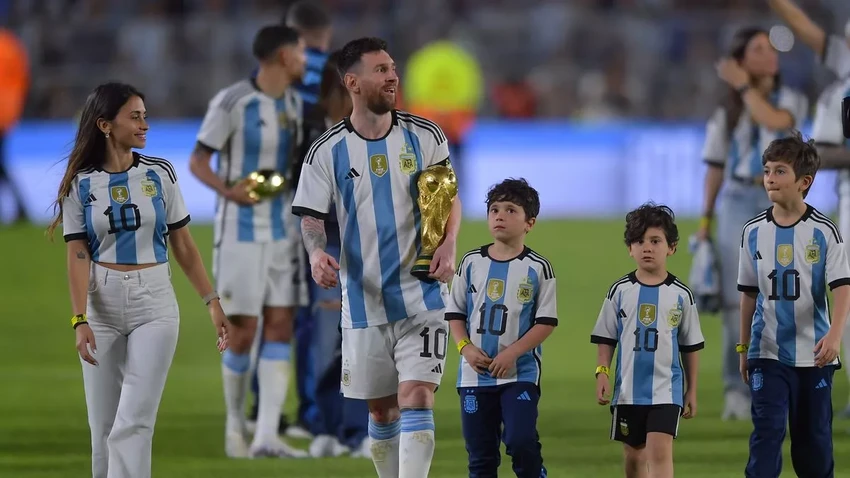 Lionel Messi and Antonela Roccuzzo with their 3 sons in the 2022 World Cup gold cup ceremony, Thiago Messi is on the right of the photo frame. PHOTO: GETTY
Thiago Messi joined the Inter Miami youth team under the guidance of coach Diego Garcia, subject to the approval of the boy's work permit. The likes of Romeo Beckham, son of David Beckham and Harvey Neville, son of Phil Neville have also been part of Inter Miami's youth star training program in recent years.
Pre-season preparations for the CF Inter Miami Academy began at the beginning of the month, setting the stage for a promising new season filled with excitement. Inter Miami youth teams, including the U-17 team, are still participating in the MLS NEXT tournament for the upcoming season. The Inter Miami U-12 team competes in the Florida Academy League. The Inter Miami U-19 team also continues to play in the United Premier Soccer League (UPSL).
Established in September 2019, Inter Miami's Football Training Academy has quickly achieved important milestones. Six academy players including Edison Azcona, Benjamin Cremaschi, Ian Fray, David Ruiz, Noah Allen and Felipe Valencia have signed professional contracts with Inter Miami.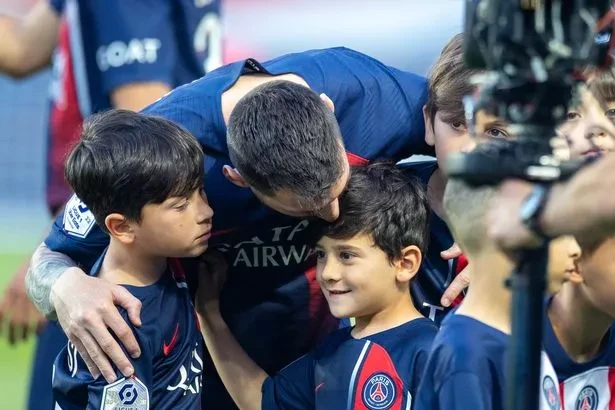 Messi and his children playing for PSG. PHOTO: GETTY
Notably, 5 of them made their MLS debut in the 2023 season, making a great contribution to Inter Miami's achievement. This group of players, typically Benjamin Cremaschi and David Ruiz, played a pivotal role in Inter Miami's journey to winning the 2023 Leagues Cup. This is the first championship in the club's history of owner David Beckham.
Inter Miami director Victor Pastora said of the academy's success: "After the very successful 2022-2023 season, we eagerly look forward to another special year. We extend our warm greetings to the players, their devoted parents and our dedicated staff.
Our academy program was conceived to empower talented South Florida players to pursue their aspirations. We honor this privilege by dedicating ourselves to maximizing their potential every day."
Pastora continued: "Our commitment extends to cultivating partnerships with clubs and fostering relationships with every youth football training project across South Florida. We extend our thanks. Thanks to the owners and sporting directors for their unwavering support, providing an exemplary platform to realize our aspirations."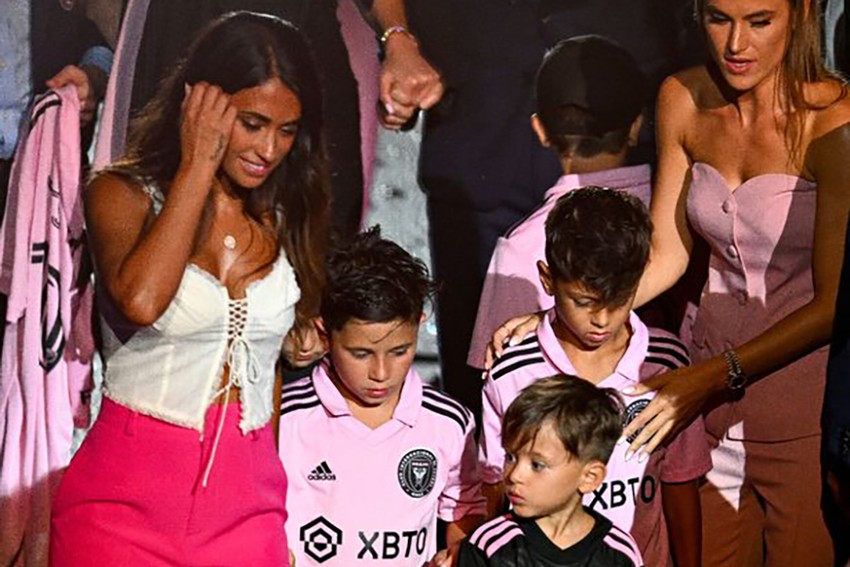 Antonela Roccuzzo and her second son Mateo Messi at Lionel Messi's Inter Miami debut. PHOTO: GETTY
Victor Pastora has over 25 years of experience in coaching youth and professional teams. He has held many positions of technical director and coach. Recently, Victor Pastora led the U-15 team of Inter Miami Academy to win the MLS Next 2022 national championship.
Along with Thiago Messi, a roster of new talent is also poised to join Inter Miami's Under-12 team. Lionel Messi's eldest son is on the list of 9 new players to Inter Miami at the age of U-12. In addition to Thiago Messi, Lionel Messi has two other sons, two sons, Mateo Messi and the youngest Ciro Messi.