In his free time in his hometown of Argentina, Lionel Messi took advantage of participating in the premiere of his own film. This is the movie Los Protectores (rough translation: The Guardians).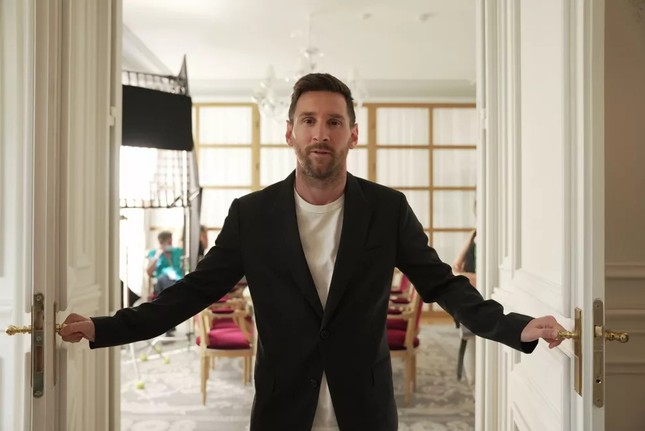 The scene where Messi opens the door to welcome 3 visiting representatives
According to Ole , the episode was filmed in June 2022 in Paris, at the time when Messi was playing for PSG. The film consists of 2 episodes, premiered on June 25 (local time). The producer's idea was to give an interesting look at Messi's off-field life, and the content still revolves around football, with Messi playing the role… himself.
So it's not a very difficult role. In the film, Messi is approached by three player agents, played by Adrian Suar, Andres Parra and Gustavo Bermudez. They visited him with an offer to cooperate in a non-profit project related to young players.
These people initially intrigued Messi. But then they made him feel annoyed by constantly taking selfies with their idols and distracting from the main purpose of the visit.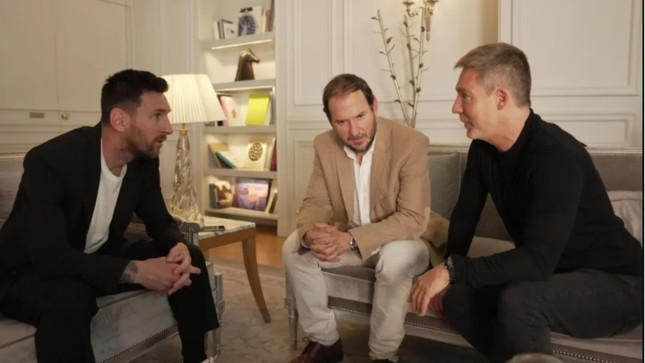 The scene where Messi meets 3 player representatives
The three representatives seemed to want to "psychically manipulate" Messi, because the original idea was not-for-profit, but then they discussed business. So the 36-year-old superstar went crazy. "From politeness, courtesy, patience to anger, that is the emotional state of Messi in the film. And he did very well," commented Ole .
This is not the first time Messi has appeared on television. He previously aired as a guest on shows like "El Hormiguero" and "The Tonight Show Starring Jimmy Fallon". However, this is his first time acting.
In general, Messi only appears in a short segment, and the content of the film is not too special. But what attracts guests to the Argentine audience is the appearance of Messi. Through this, the manufacturer also hopes to attract a lot of advertising.